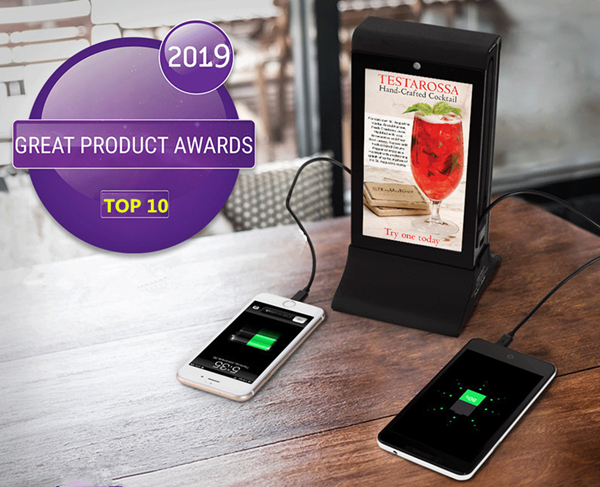 GUARANTEED SEEN ADS
Based on the venues you chose and by utilizing accurate monthly customer count as well as customer dwell time we are able to calculate how long your content will be in front of actual customers. You never have to pay for unseen ads again!
Imagine if you could choose a restaurant and and put a high definition, digital advertisement for your brand, product or services on the tables.
Imagine if you could do the same on 5 or 10 locations. Or maybe even hundreds of locations.
Imagine if your product or brand could be Guaranteed Seen for Hours a day by people sitting at a meal, enjoying a coffee or simply hanging out.
You no longer have to imagine… Choose the FYD Advertising Network!
★ ADVERTISE ON BEAUTIFUL 7" HD DISLAYS
★ NO OUTLETS NEEDED – REACHING NEW LOCATIONS
★ CAPTIVE AUDIENCE FOR MAXIMUM IMPRESSIONS
★ CONTENT CHANGED VIA WIFI FOR REAL TIME AD CHANGES
★ UNITS QUICKLY RECHARGE OVERNIGHT
★ BUILT-IN CABLES & USB PORTS FOR CHARGING MULTIPLE DEVICES