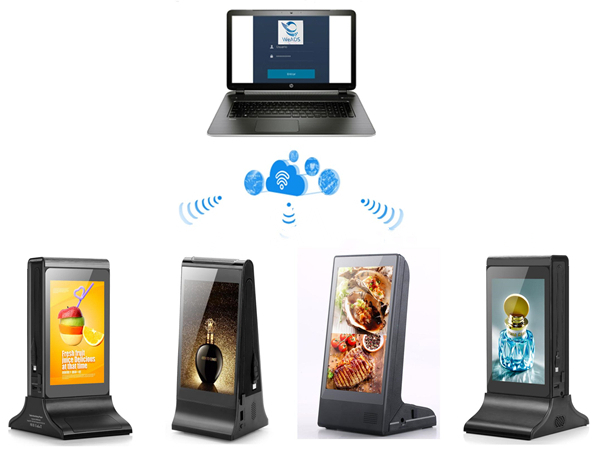 ★ Innovative Function: Continuously Loop Play
Full / Split Screen Video and Image While Charge Phones
★ Features: 1. 7/8 Inch 1080P HD LCD Touch Screen
2. Android System WiFi Connection and RAM 1G / 2G and 8G / 16G Storage
3. Built-in Non-Replaceable Samsung 20800~40200mAh Lithium Battery
4. Remotely Manage Devices Play Contents
① Pre-Installed Our Ads App
② Login Your Account at Our Ads Management Platform to Release Ads
③ Devices Auto Update Ads Play Contents by Connected WiFi and Cloud Server
Advertise on our dual 7" HD Displays that allow for Continuously Looping Images or Video.
Our WiFi version allows for Cloud Based, Real-time Content Control from anywhere.
Take advantage of Digital Advertising to increase your bottom line while your customers are happy about the ability to charge.
POSITIVE EXPERIENCE MEANS CONVERSIONS
Customers are charging their phone thus getting a FREE service while looking at your advertising. This means they have a subliminal positive experience which raises positive experience thus raises conversions.